Take Your Meds-It's A New Book Review:--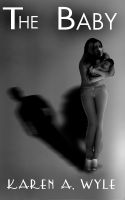 Cloning is illegal, but it seems love trumps rules. The Baby is truly a short story, but one that will remain on your mind for a long time. It makes you wonder about the real motives of a person. Is it really a baby Ellie wants?
I found this book to be an interesting read. Follow her on FB.